Emaille emmer wit
Regular price

Sale price

€22,50
De witte emaille emmer met een blauwe rand in brocante stijl voegt een vleugje charme toe aan elke ruimte. Met zijn klassieke ontwerp en vintage uitstraling is deze emmer een perfecte aanvulling op een landelijk of nostalgisch interieur.

Gemaakt van hoogwaardig geëmailleerd staal, is deze emmer duurzaam en gemakkelijk te reinigen. De witte kleur samen met de mooie blauwe rand geeft de emmer een authentieke en rustieke uitstraling. Of je nu bloemen wilt schikken, water wilt bewaren of gewoon een decoratief accent wilt toevoegen, deze witte emaille emmer is geschikt voor verschillende doeleinden.

Het handvat van de emmer is van hout, stevig en gemakkelijk vast te houden. Met zijn veelzijdigheid en stijlvolle uiterlijk is deze emmer niet alleen een functioneel hulpmiddel, maar ook een decoratief element. 

Met zijn tijdloze ontwerp en brocante uitstraling is deze witte emaille emmer met een blauwe rand een must-have item voor liefhebbers van brocante. De emmer verkeerd in zeer goede staat.

Hoogte 24 centimeter, diameter 27 centimeter.
Share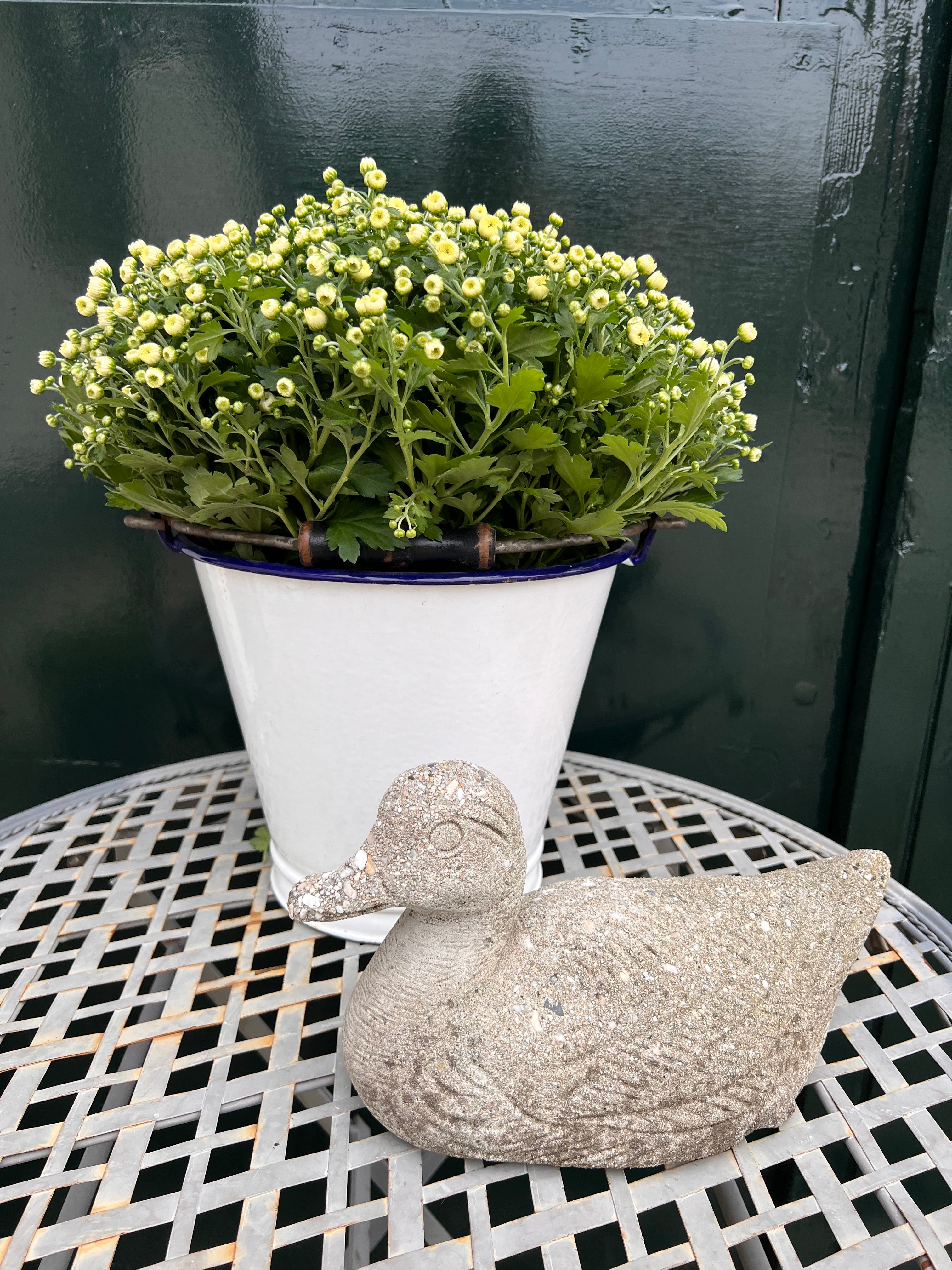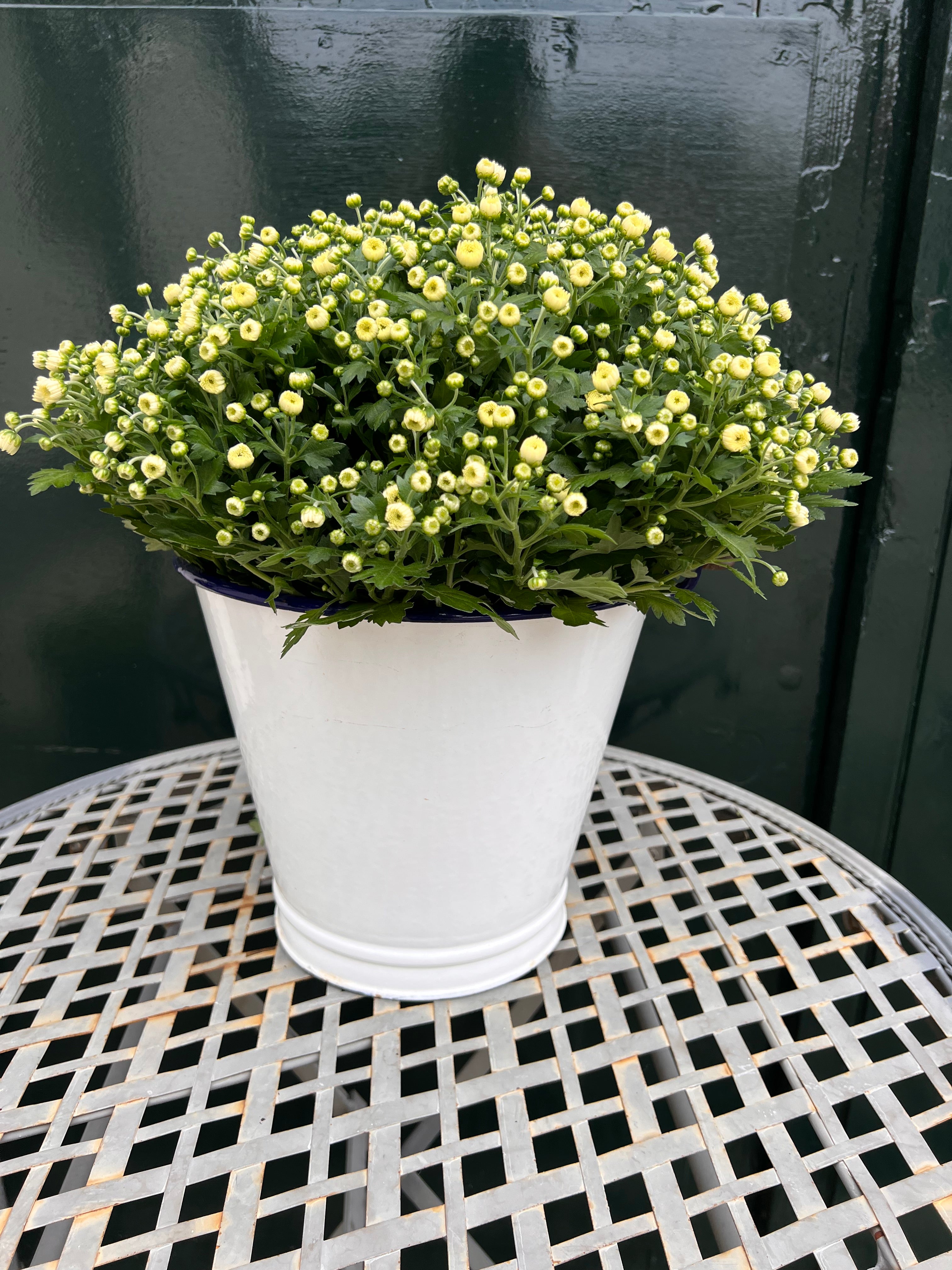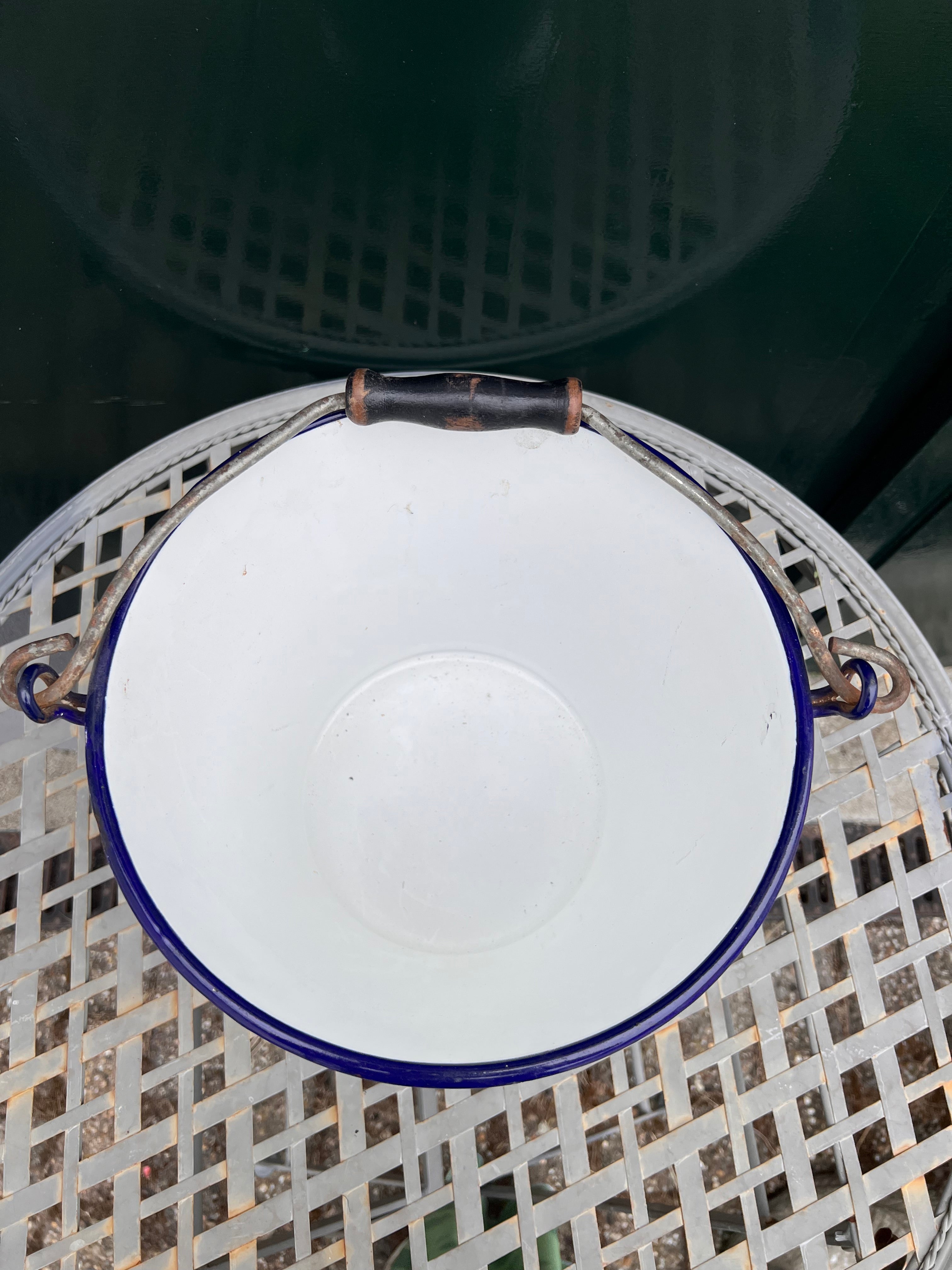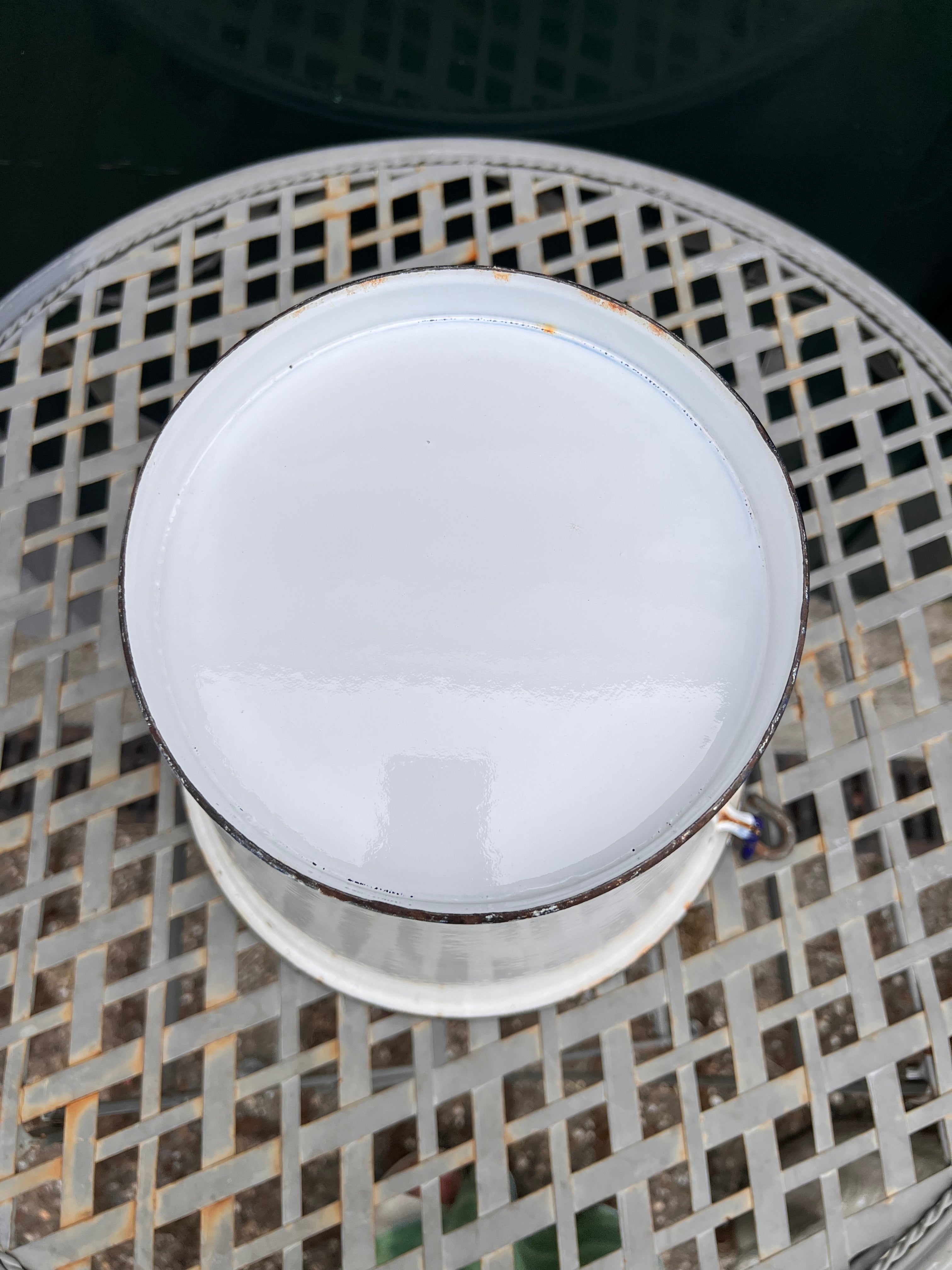 One of a kind

Do you see something beautiful? To buy!
Because of almost everything there is only one.

Made with love for you

Hours, days and weeks I'll sift through the best addresses for you. With lots of love!

Authentic & as cool as possible

Everything is as cool as brocante can be, unless stated otherwise.

Crazy finds

No boring, dusty stuff here. Besides the 'regular' brocanterie also curiosities.