Grote bruine apothekersfles
Regular price

Sale price

€27,50
De grote bruine apothekersfles is een vintage item dat perfect is voor het toevoegen van een botanische charme aan elke ruimte. Deze fles is gemaakt van hoogwaardig en dik apothekersglas.

Met zijn opvallende grootte en bruintint voegt deze fles een vleugje nostalgie toe aan een ruimte. Of het nu wordt gebruikt als decoratief object op een plank, tafel of kast, of als vaas voor bloemen of droogbloemen, deze fles trekt zeker de aandacht.

Door zijn vintage uitstraling is deze fles perfect voor het creëren van een vintagesfeer in een interieur. Het kan worden gebruikt in een rustieke boerderijstijl, industriële of zelfs modern interieur. Dankzij zijn neutrale kleur past hij gemakkelijk bij verschillende kleurenpaletten en interieurstijlen.

Deze apothekersfles is ook praktisch in gebruik. Met zijn grote formaat biedt het voldoende ruimte voor het opslaan van verschillende vloeistoffen, zoals oliën, azijn of zelfs alcoholische dranken. De stevige stop garandeert dat de inhoud veilig en luchtdicht wordt bewaard.

Kortom, de grote bruine apothekersfles is een veelzijdig en vintage item dat zowel decoratief als functioneel is.
Share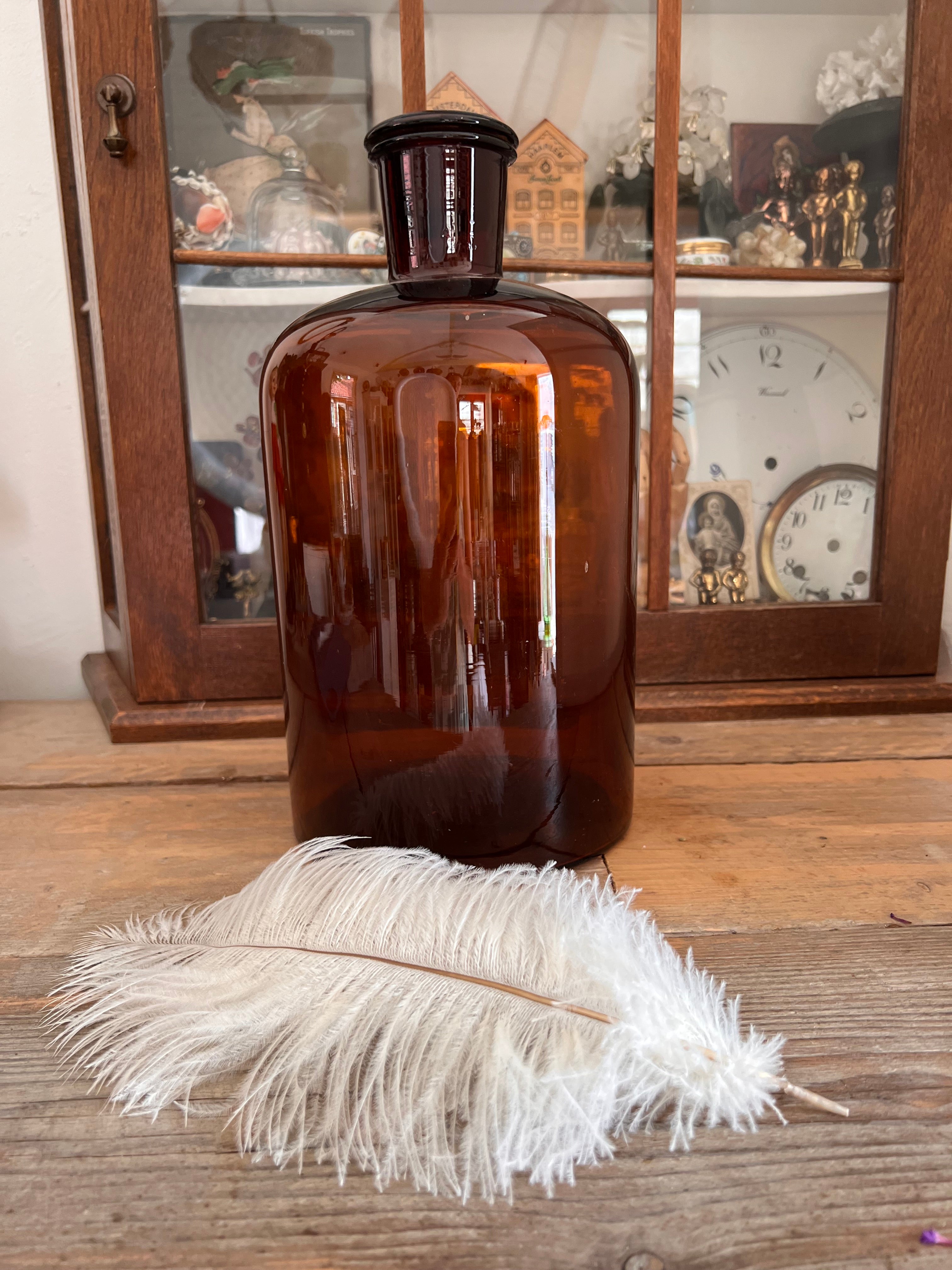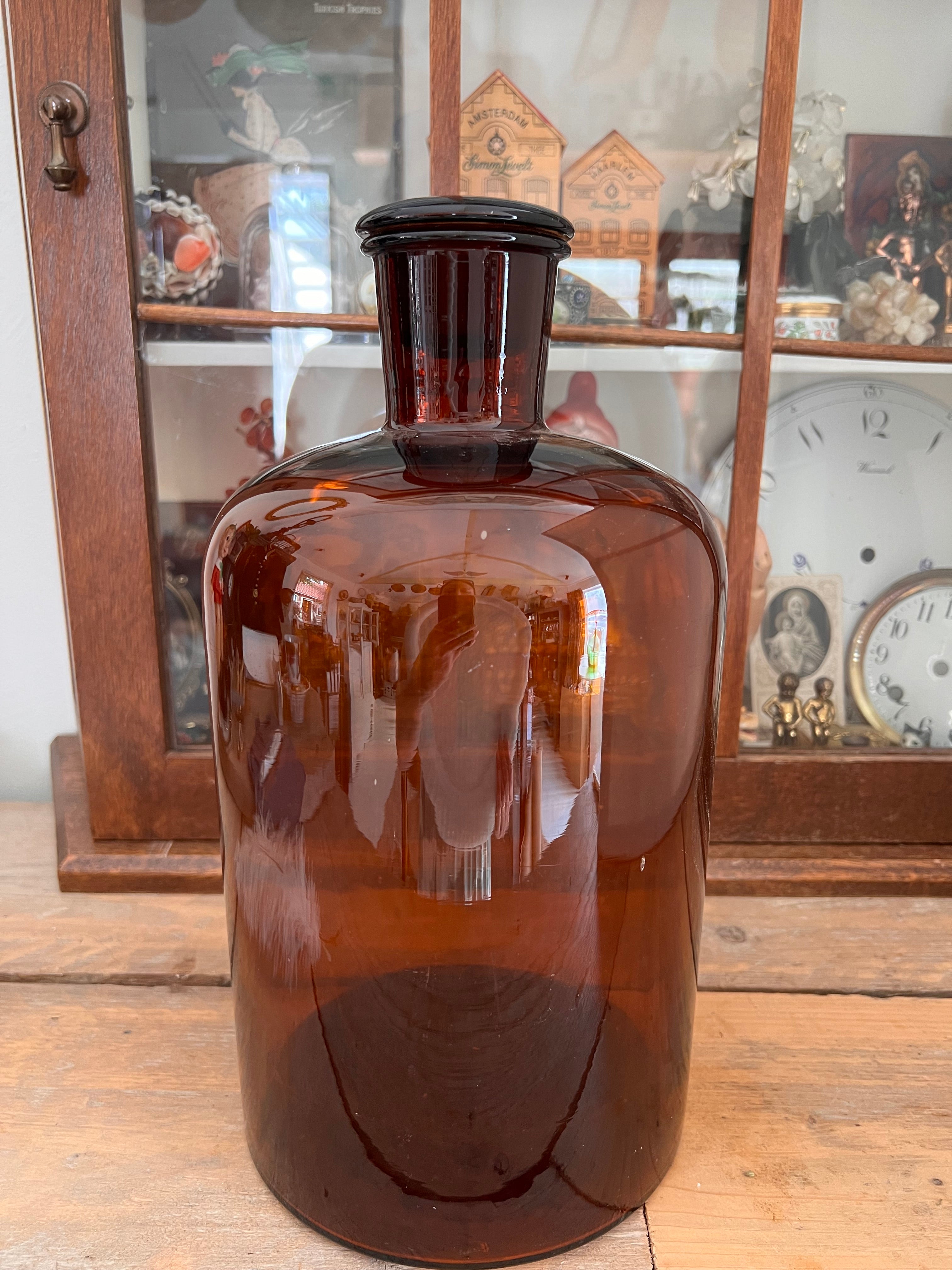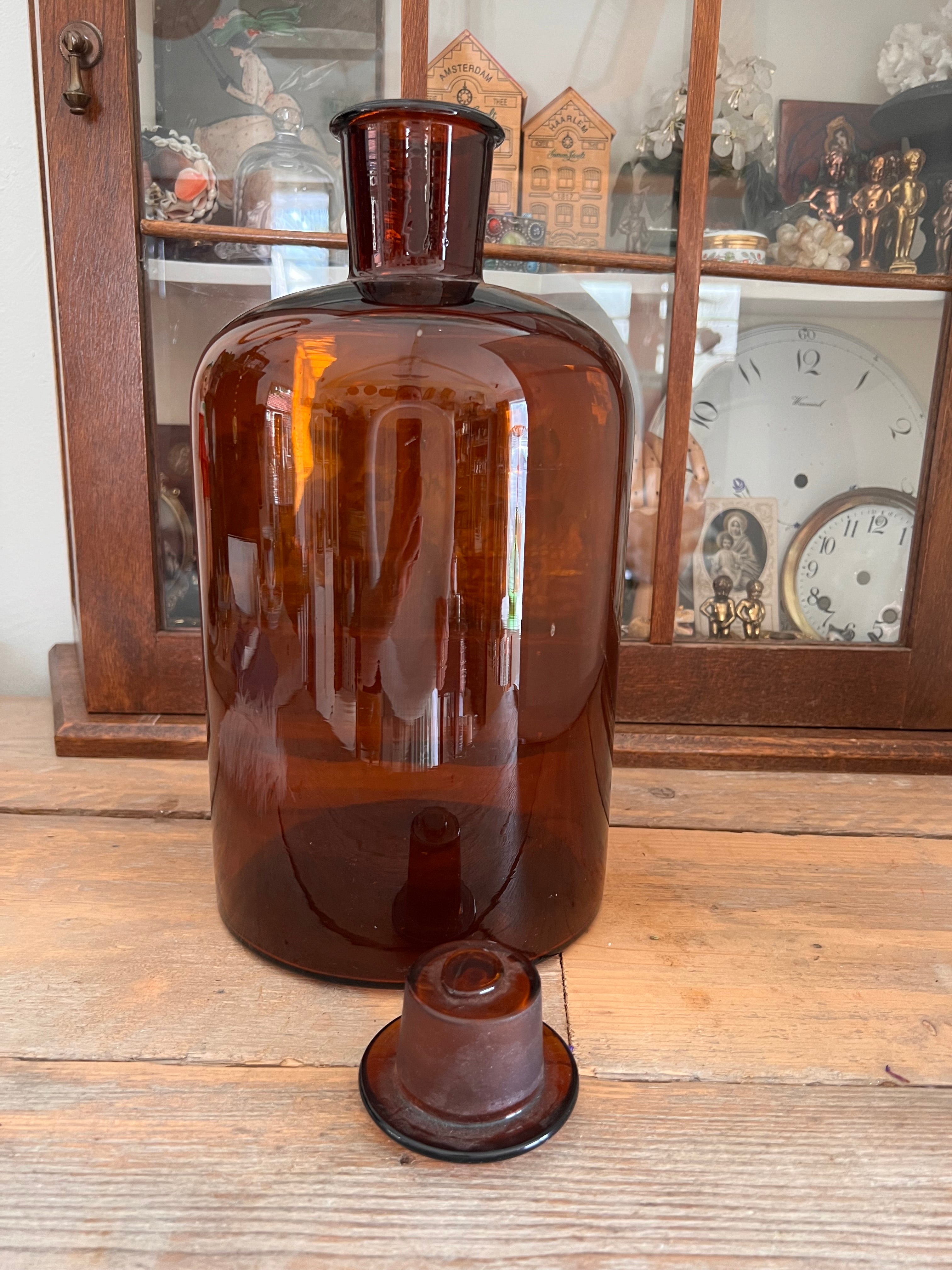 One of a kind

Do you see something beautiful? To buy!
Because of almost everything there is only one.

Made with love for you

Hours, days and weeks I'll sift through the best addresses for you. With lots of love!

Authentic & as cool as possible

Everything is as cool as brocante can be, unless stated otherwise.

Crazy finds

No boring, dusty stuff here. Besides the 'regular' brocanterie also curiosities.